Crazyfly
Regular price
Sale price
$1,542.00
Unit price
per
Sale
Sold out
Hybrid Delta Bow shape
This is a brand new shape where our designers mixed aspects of Flat Delta and Bow shapes. The Hybrid Delta Bow takes advantage of both worlds and results in the most versatile and easy to use kite we ever made. From great hangtime to amazing kiteloops to unhooked pop and slack with pivotal turning, this shape is a true do it all platform. 
3 Strut Design
Reduces the weight of the kite and improves performance. Due to the compact shape of the kite, and high quality of materials, the kite has optimal strength to weight ratio and canopy tension with three struts only.
Dacron frame
With introduction of TerTex material, the Dacron frame has been completely redesigned. Heave duty Dacron leading edge and wintip reinforcements create the backbone of all CrazyFly kites. The heavy duty Dacron frame ensures the best strength to weight ratio and makes the kite much more rigid, correctly shaped, stronger and durable. This results in amazing flight stability, more dynamic reactions to rider input and explosive boosts.
TerTex
TerTex material is used on all 2023 CrazyFly kites. It is two times stronger than our Triplex triple ripstop and at the same time TerTex is forty percent lighter than the Dacron material we use. Applied on all side struts, wingtips and over the central strut of all 2023  CrazyFly kites, TerTex radically reduces kite weight. Lighter kites have better low end, move faster through the air, are easier to relaunch and turn quicker. TerTex also increases the wind range, as low end performance is increased, because the lighter kite is still able to fly in lighter winds.
Triplex
Brand new and exclusive to CrazyFly, we introduced Triplex, the most advanced ripstop material on the market. Triplex has by far the best strength to weight ratio and with triple coating its durability is unmatched. The coating protects the fabric from UV rays, salt and abrasive objects, such as sand. Triple coating and three ripstop yarns ensure the lowest possible elongation and deterioration of the material till date.
Share
View full details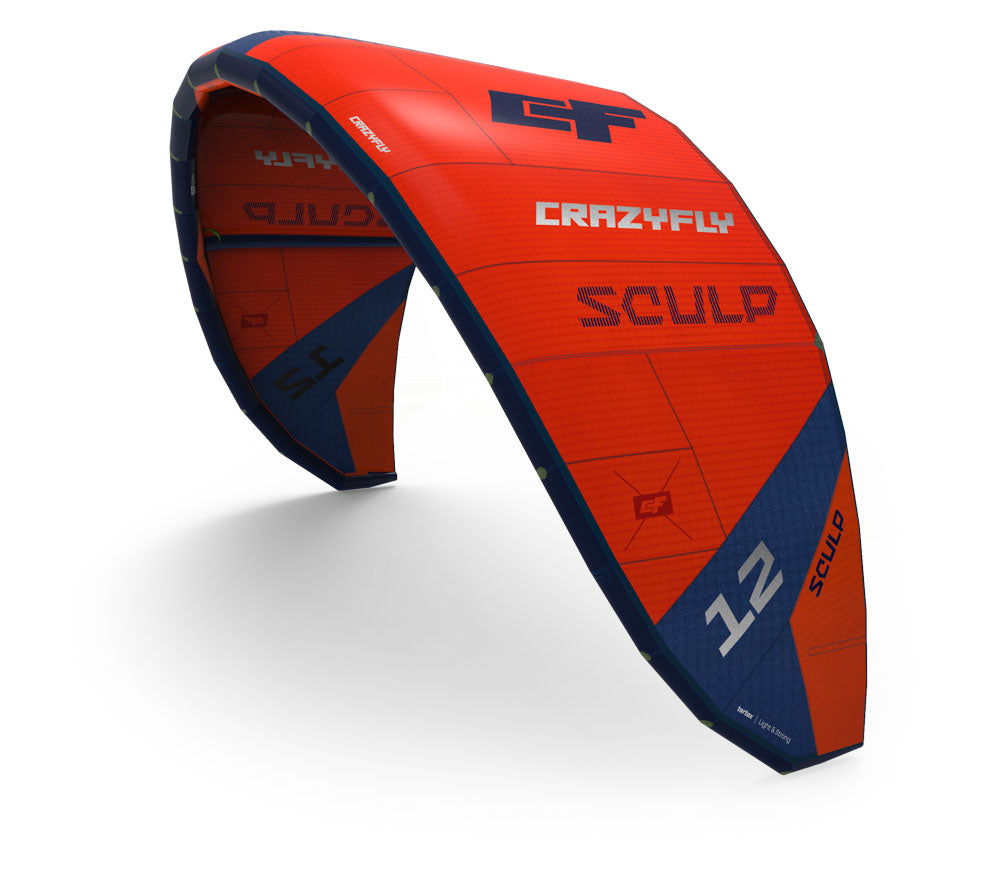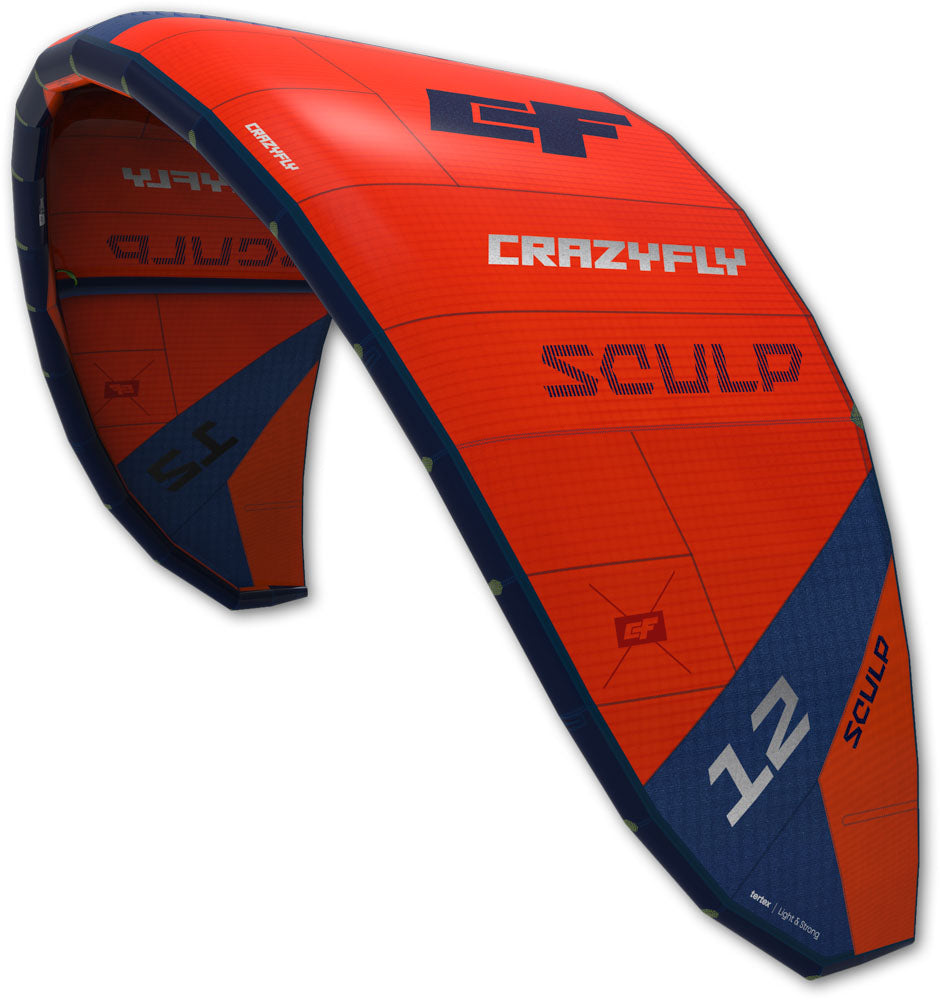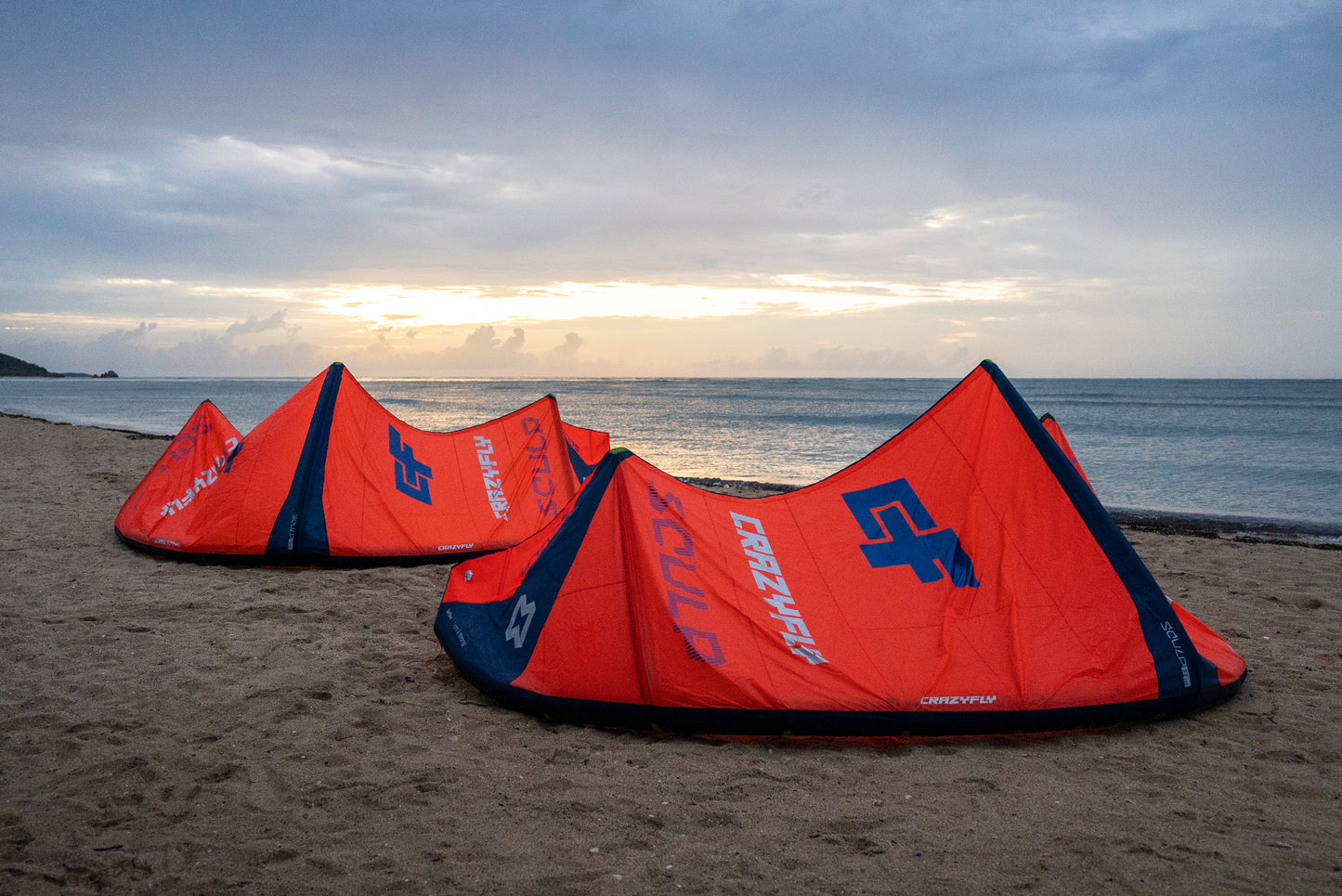 Recommendation
We encourage to browse around if you would like to explore our other brands that we carry.